Posted on Tuesday, June 27, 2023 Return
---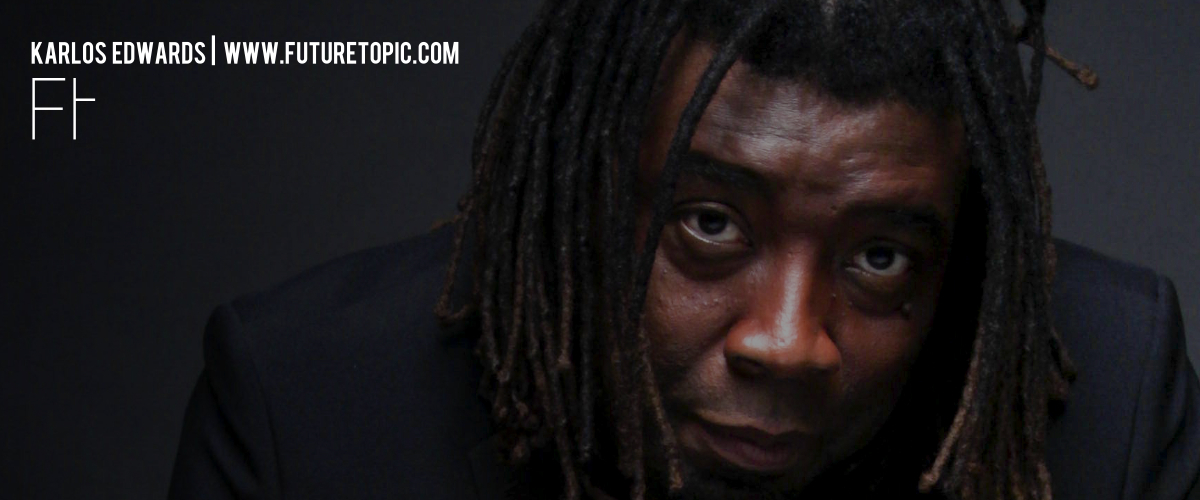 ---
Karlos Edwards is a musician, producer, and writer from Hertfordshire.He is a multi-instrumentalist/percussionist who played with top artists including Duffy, Take That, The Spice Girls Olly Murs and more recently Nate James, to name a few. Edwards has also written for various artists including Des'ree, particularly on her last album and has produced music tracks for artists such as Omar, Nate James and Liberty X. His love for music began at a young age when he attended a Pentecostal church. He started taking percussion more seriously by the age of 12. From the age of 16, he started playing with bands.
In 2015, Karlos released the album called 'Karlito's Way' which featured various artists including Omar, Don-E, Paul Johnson, Natalie 'The Floacist' Williams, Junior Giscome and many more. The 'Kalito's Way' album is essentially a modern take on 70s and 80s classics. The first track from the album 'In the Stone' featuring Mark Harrison and originally sang by the legendary Earth, Wind and Fire, is a perfect example of taking a classic and making it modern. Karlos' version of "In the Stone" could be described as having a more up-tempo spin and includes backing rapping vocals which is something the original didn't have.
Another track from the album 'Day Dreaming' featuring Natalie 'The Floacist' Williams and originally sang by the late Aretha Franklin is given a fresh, summer-like spin and is quite different to the slightly more down-tempo original version. Williams' vocals are not only feathery but also seductive at the same time, which can be a hard balance to strike, but Williams made it seem effortless. 'Risin' to the Top', a song originally sang by Keni Burke and sampled many times by various artists including LL Cool on his hit single 'Paradise' ft. Amerie and more recently 50 Cent ft NLE Choppa and Riley Lanez on their single 'Part of the Game'. Karlos' take on this classic track is what can be described as a progressive rap track or progressive hip-hop track, due to its positive and motivational lyrics, which again, provides a very modern take to an absolute classic.
In April 2022, Karlos released the single 'Summer Soft' featuring Everett Peters. This was a cover of the Stevie Wonder 1976 song. Akin to the 'Karlito's Way' album, 'Summer Soft' is a further demonstration of how Edwards' upbeat instrumentals and Peters' regal vocals gives a contemporary twist to a classic 70s gem. Then in November 2022, Karlos released the single 'With You' featuring Elle Cato. 'With You' starts off with warm and mellow instrumentals and vocals from Edwards. It is then handed over to Cato, whose agile vocals glides through the instrumentals with fluidity and ease.
Despite having very strong resume under his belt already, Edwards doesn't appear to be slowing down anytime soon and is due to release new music this year. Just released this June 2023, 'Welcome To My World', Edwards continues to use his blueprint of putting a contemporary spin on 70s/80s inspired music. Just in time for the summer evening drives.
---
---
---
Further information
Buy Album Here : https://store.digitaljukeboxrecords.com/Artists/Karlos-Edwards/
Catalogue ID : DJ0118 - UPC : 829282000900
Release Format: Album - Territory : Worldwide
P-Line / C-Line : 2023 Digital Jukebox Records
Availability : ITunes, Amazon, EMusic, Worldwide
Publishing : Digital Jukebox Recordings/ASCAP
Distributed by Sony Music/The Orchard USA
Label Website : www.digitaljukeboxrecords.com
Socials
Facebook - www.facebook.com/KarlosEdwardsOfficial/
YouTube - www.youtube.com/user/KarlosEdwardsVEVO/
Twitter - www.twitter.com/KarlosEdwardsUK/
Instagram - www.instagram.com/KarlosEdwardsOfficial/
Official Website - www.KarlosEdwards.com
Produced & Arranged by Karlos Edwards
Guest Performance includes Elle Cato, Everett Peters, James Copus, Pat Clahar and many others.
(C) 2023 Digital Jukebox Records.
---
---
---
Comments
No comments posted.