Posted on Thursday, November 25, 2021 Return
---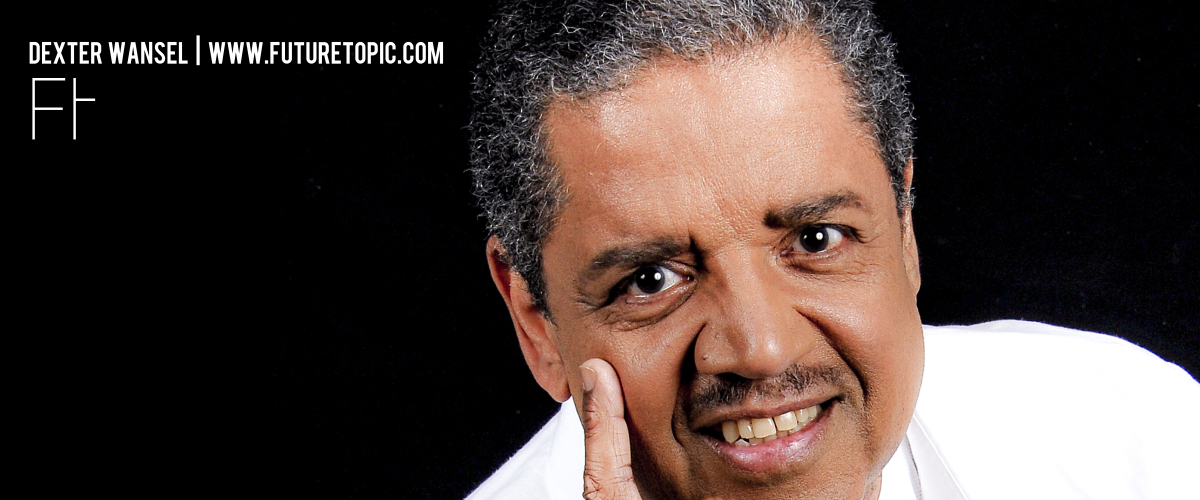 ---
Dexter Wansel was born in Philadelphia, USA in 1950. At the age of 12, he got a job as an errand boy backstage at the Uptown Theater in Philadelphia and met many great artists. As a teen, Wansel and his best friend Stanley Clarke, formed their first band together. After serving in the Vietnam War, Dexter Wansel embarked on a music career in the early 70s.
In 1975, Wansel met Kenneth Gamble and Leon Huff (who co-founded Philadelphia International Records (PIR) in 1971) when he was the leader of the group, Yellow Sunshine. After signing with PIR as a producer, writer and recording artist, Dexter Wansel began arranging, playing keyboards and writing songs for the label's acts including the late Teddy Pendergrass, The Jacksons, Phyllis Hyman and Lou Rawls as well as others including Yellow Sunshine, MFSB and Instant Funk. In the summer of 1976, Wansel released his first solo single "Life on Mars", which is the perfect blend of the "Super Bad" funk sound that was dominating the 70s era mixed in with a futuristic sound- a sound definitely ahead of its time. This was quickly followed by the release of his debut solo album of the same name. Up until the end of the 1970s, Wansel continued to release solo projects including "Disco Lights" (a track that can only be described as Electric Disco) and the album "What is the World Coming To" in 1977; "All Night Long" and "Solutions"(a track which foretold the sound and the artistry of the late musician Prince) followed by the album "Voyager" in 1978; "It's Been Cool" and "The Sweetest Pain" (which was later covered by UK group Loose Ends, whose sound was evidently inspired by Wansel) followed by the album "Time is Slipping Away" in 1979.
Patti Labelle subsequently signed with PIR and in 1981, she recorded and released the single 'Shoot him on sight' which was produced by Wansel and singer-songwriter, producer and vocalist, Cynthia Biggs. Wansel continued to create compositions during the 80s which included ballads like "You're Leaving" (the Stylistics); "I Really Need You Now" (The O'Jays) and what has been termed 'his most revered composition' "If Only You Knew" (Patti LaBelle). He also arranged the song "Nights Over Egypt" for the Jones Girls. In the 90s, Wansel continued to work with PIR, helping on a number of compilations. He also did some outside arranging and in the year 2000, he joined forces with MFSB, songwriting and arranging tracks for gospel artist, Jeff Majors.
Wansel's last major work with PIR was putting together the O'Jays compilation album "Together We Are One" which was released in 2004. In the same year, Wansel released what is technically his fifth album but is in fact his first album under a new label (Hhotplanet Entertainment) "Digital Groove World". Throughout the years, Wansel's music has been used as samples by various hip-hop artists including Lil Wayne, Kanye West, Jay Z, Lil Kim, The Lox, Ice Cube, Wiz Khalifa, Rick Ross, Eric B and Rakim, Ice T, J Cole and many more, which only goes to show how much Wansel was ahead of his time with his musical compositions and is essentially a pioneer.
In April 2021, 20th Grammy Award winner, Dexter Wansel signed a new record deal with Digital Jukebox Records and released the album "The Story of the Flight Crew to Mars" in June 2021. On 16 November 2021, Wansel released the first single from his upcoming album, "As One" featuring American singer-songwriter, multi-instrumentalist and actress Terry Dexter. Terry is known for her singles "Better Than Me" (the ultimate 90s R&B Anthem) and "Strayed Away" and has featured on various movie soundtracks including "Rush Hour" and "Legally Blonde". She has also written songs for a wide range of artists including Patti Labelle, Eric Benet, Eminem and Will.i.am and co-wrote the theme song for the NBC television series 'The Playboy Club".
"As One" (Musical Composition: Wansel; Vocals: Dexter) is the sound of the winter, thanks to Wansel's soothing piano melody and Dexter's smooth and comforting vocals, making this the perfect blend. "As One" is available on all digital platforms including Apple Music, Amazon, Spotify and eMusic.
---
---
---
---
Comments
No comments posted.