Posted on Tuesday, January 21, 2020 Return
---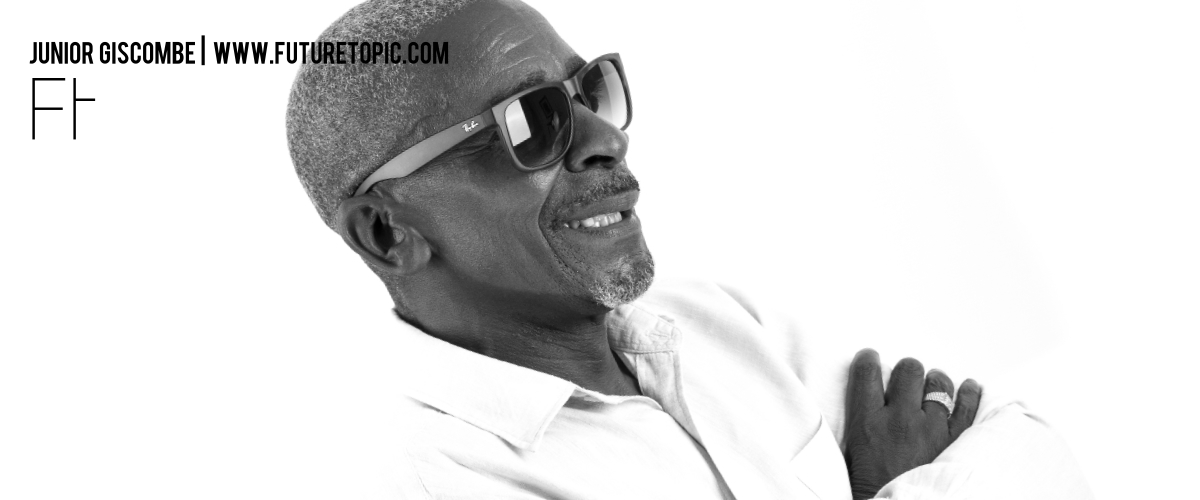 ---
Since the dawn of time Norman Washington "Junior" Giscombe has been at the forefront of British black music during the 80's. His most popular global hit 'Mama Used To Say' shook the UK charts causing the rumble to be heard worldwide. Junior has never stopped and we join him for an interview to ask him all the questions both you the general public had always wanted to ask.
1. How did the name 'Junior' get chosen for your musical career?
"In the beginning I went out as Norman W. Giscombe but everyone new me as Junior plus Prince arrived and smashed down the whole name scenario the one name had more of a punch to it."
2. Your song writing skills have landed you on the multi-platinum soundtrack Beverley Hills Cop, which song was it and did you continue to write songs for other movies?
"The song I wrote for Beverley Hills Cop was "Do You Really Want (My Love)" I think it's one of my proudest moments during the 80's. I went on to record other songs for movies like "Unison" which was for the first Tom Cruise movie which went to number 1 in the dance charts in the USA."
3. How did you initially get into singing and song writing?
"Singing started from my Mother who was a soprano. Then it was church, I just loved how as Bob Marley put it "When the music hit's ya you feel no pain" so positive was that time, smiling faces, it made me want to do that, make people feel good. I joined my school choir but was told I didn't fit...lol undeterred I put my own band together we were a bunch of friends having a laugh. We would play in pubs town halls anywhere, I was still at school 14/15 teen. I started to find that people liked my voice which was all the encouragement I needed. By 17 teen the band had scaled down from 10 to 3 as it was all vocals. I then found 3 guys who were great musicians and asked if they were up for forming a band luckily they said yes. Nobody could write at first. I used to listen to a lot of different types of music even played the violin for a while, so began to write using structures I'd heard finding melodies and lyrics it was great fun as we as a unit was bonding and I was getting better as a writer."
4. 'Get up and Dance' was a great tune in the same year on Firesign, How did that do in charts and how did that record deal at Mercury later come about?
"Get up and Dance was picked up by Firesign and released in the USA in 1980 it was the catalyst to my deal with Phonogram. It became a number one on the billboard breakout chart and number one in the French chart. Phonogram where listening got in touch while I was in the states doing a promo tour and said they were interested so I came back to England and signed early the following year."
5. From the beginning, take us through the creation of that 1981 mega hit 'Mama Used To Say', It seemed like a sad story, was it based on real experiences?
"The song melody and lyric came first, the last was the music. The song is up-lifting as it tells the story of been young and wanting to grow up. Nothing sad in that...lol"
6. Who produced that song and do you still work with that producer?
"The song was produced by Bob Carter the record company put us together. Bob as sinced passed away."
7. Take us through the green room shoot for that video, who's idea was it?
"The video was the brainchild of Mr Macmillan, he was the producer of the video chart show on British TV. We were going to use a new form of filming technique and he was one of the first to use it. The fx technique was Chroma-key blue screen video editing as seen and used a lot today. It was a great experience working with nothing being told how far over you could or could not go as there was no props, amazing."
8. In 1987 you did a great track with Kim Wilde, How was that experience and do you still see each other or work together?
"The song entitled 'Another Step' with Kim was great. We went on the road together and opened for Michael Jackson, toured South America and met some very interesting people whilst getting treated like megastars. I've not seen Kim in a while but when we do meet, it will be like two old friends having a laugh as we did."
9. You worked with the genius Arif Mardin in the 80's, how was that experience and where was that jail cell in that video 'Somebody'?
"To have had the pleasure of working with Arif is and was one of my fondest moments in my career, he was the ultimate gentleman with an ear for the new coupled with an open mind which has always stayed with me. The jail house was an old warehouse in Battersea, I think it's knocked down now."
10. If you had to give advice to someone that wants success in the music business today as an artist, what would you tell them?
"I would tell them to never give up, it's a dream that put you on this road and if it's truly for you will find your spot within it. Musically, don't follow and learn about Publishing if you're an artist/writer and be astute when it comes to finance as an honest lawyer helps."
---
---
Further information
---
---
---
Comments
No comments posted.