Posted on Wednesday, November 29, 2017 Return
---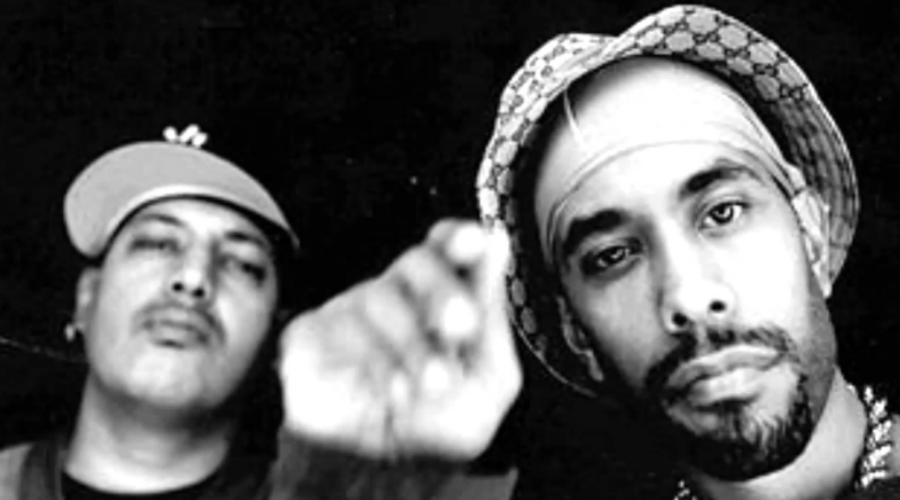 ---
One of Hip Hop's most respected underground producers of the 90's are the legendary Beatnuts. From Queens , New York the group consisted of Psycho Les, Juju and past member Kool Fashion, A.K.A. Al Tariq who were the also members of the Native Tongues collective. Whilst also involved in rapping and DJaying they were mostly known for their production skills. A break though in their career landed them additional production deals globally which involved producing for the likes of Stereo Mc's and Monie Love.
They have also produced for Common, Chi-Ali, Pete Nice to name a few including a whole catalogue of remixes for Hip Hop artists. We hooked up with Psycho Les to dig a little asking him a few questions about the band, here's what he had to say.
Why the name 'Psycho Les' why and what daring craziness did you do to earn that name and JuJu aka Jerry, Where did he obtain that name?
"Well the name psycho came from me being a horror flick fanatic and the name juju came from the jungle Brothers they gave them the name jungle brother Juju."
Although you were a member of the 'Native Tongues' why were you guys never 'publicly' connected as the other members and not seen with the colourful clothes and or taking part in the 'Buddy' video's. You seemed more connected with Pun and Cuban links, explain..
"Well we was always down with the native tongues we would just be in the studio playing the background just playing our part until it was all Time to shine."
The Beatnuts were once 3 guys who were primarily producers that also possessed the skills of rhyming. Al Tariq left the band, could you tell us why?
"Yes the Beatnuts used to be three of us Psycho, juju and VIC al Tariq came in the group as the MC later not getting along well with Juju so he departed."
We heard that your main public break into the industry was when you scored a deal to produce for the UK band Stereo MC's. How did that come about and how did that help you to excel in the music industry?
"Well the first big break was production on the Moni love album then we did the Chi Ali Album then the label recognize our talent and gave us a deal."
Of the 3 of you (including Al Tariq) who had the best record collection of breaks and why?
"Rick didn't collect records it was just me and Juju. We was collecting all kind of weird sh## while everyone was on some jazzy sh## at that time."
Your single 'No Escapin This' somewhat reached all four corners of the world in somewhat of a commercially acceptable underground Hip Hop tune (whatever that means) Did you guys always want to appear to be behind the scenes producing and mixing rather than being more of the upfront performers, If yes Why?
"Yes, we came into the game as DJs turned it into producers and we just love hip-hop so much we would jump on the mic just because we wanted to hear rhymes over our beats."
Hip Hop has significantly changed over the years as the respect for producing complex productions containing the skill of looping, chopping and such seemed to have been simply replaced with the tinny sounds of the Roland 808 with the occasional yelling of mumble rhymes. Do you believe that there is still a place in the industry for real Hip Hop and if yes where and when?
"No doubt Real hip hop is here to stay there is still a big crowd out there for it as we still travel the world touring and all that. I have a new group with Jeru the Damaja call the 'Funky Pandas' look out for that album it's fire! And yes Beatnuts forever we still traveling the world spreading that quality Hip Hop!"
---
---
Further information
---
---
---
Comments
No comments posted.