Posted on Friday, March 18, 2016 Return
---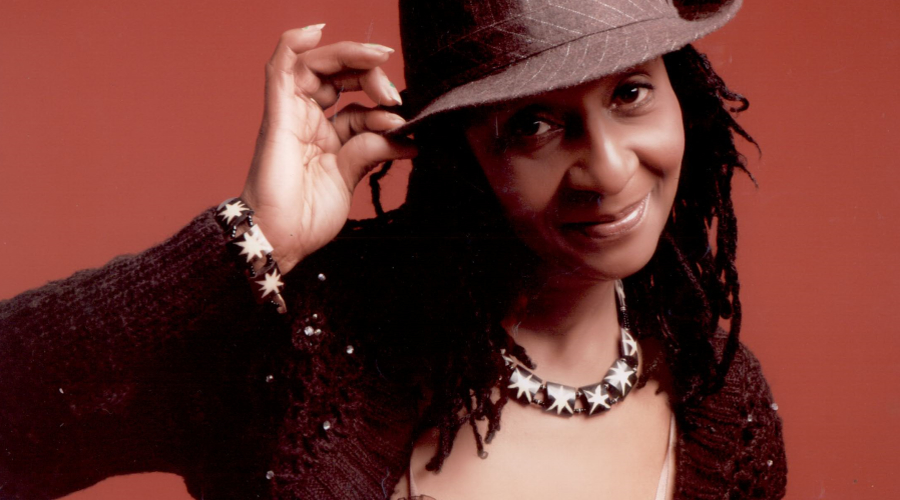 ---
Dawn Penn is one of the longest serving females within the genre of Reggae music. She is globally known for the classic hit 'No No No' which has been redone, copied and performed by many well known celebrities including that of Rihanna and Beyonce to name a few. Dawn has no intention of stopping or slowing down, she is commited and determined to stay current as has continues to entertain the industry with her love for Reggae music. Future Topic caught with Dawn and it was quite clear she had a story to tell.
Question - Please discuss the obstacles Dawn Penn had to overcome in order to achieve her music goals during her career
Dawn Penn say's - Growing up at 133 Luke Lane, Kingston was where I recall from my early childhood living with our Helper the lady my parents got from Moneague- St Ann- Ms Mercydel Hamilton. Much of my young life was spent around her since my Dad was a Stevedore and had to spend several nights on the ship when it came in he would guide the ship out of Port that is when he came home. I recall Mercy calling him Captain. Ships like The Tilapa and Christina to name a few were the ones we used to go on- using the gangway when they were at the wharf operated by the United Fruit Company- my dad's employers. At this time I started to learn playing the piano with Ms. Campbell- Pianist for the Salvation Army Church. Around this time I was practising at Beverley's and was playing some music one of them being- one of my original "When I'm Gonna Be Free". It was recorded unbeknown to me.
I was in a much stricter atmosphere when I became a teenager and the family moved to 148 Church Street property- the first family home and my dad had other properties. I was a Girl Guide and my two sisters were Brownies and we were registered at the Kingston Central Salvation Army Bramwell Booth Memorial Hall- 19 North Parade with Randy Record Shop across from Love Lane. My Sunday routine at the time used to be attending the Salvation Army at 10.00am service and I would return home for Sunday Dinner. I went back to attend Salvation Sunday School at 4.00 pm. At Christmas both churches gave prizes for regular attendance and staged Award for the Year and a Christmas Concert. Both my parents used to attend these Events. I think this was their way of checking upon us to see if we attended Sunday school regularly or not.
Nonetheless after Sunday school most afternoons we used to slip away to Victoria Pier – King Street or Bournemouth, or Orange Bowl to listen Tommy McCook & The Skatalites or Granville Williams Orchestra or later even Byron Lee and the Dragonaires at the Ruins- Ocho Rios as I got older. I was
Undergoing stress with my dad since my daily schedule was to accommodate school, church, guides, music lesson or private lessons only. So I had problems with my dad scolding me since I was the eldest. I always got the blame until he started to track us after Sunday school. There was certain table etiquette that we had to adhere to- no singing around the table- I couldn't play rock music he would say "Don't play Quelbey" on the piano. Eating a meal at the table could not have started until it was graced and a prayer said before we left the home for school in the mornings.
Question - What advice can you give to new artists wanting to be successful in today's music industry?
Dawn Penn say's - My advice would be: (since all of us were put on earth to Give Praises to The Almighty) would be to establish who would be a singer or player of instrument as a profession or on a choir since not
everyone can face an audience of over 30,000- 50,000 without shaking in their shoes or forgetting the words especially if the audience is not receptive or interacting with what the artist is putting across to them. Not everyone can be a singer and the ones that sing and play need a medal- although over time it can become like "Child's Play since it comes so cheap and easy.
Some people's destiny was for them to play behind the scenes as songwriters, A & R Personnel, P R & Marketing Personnel, Manager or Publisher. It should be established whether someone has the passion for music since everyone can sing just that some sing songs out of key or out of time. It would be best learning to play an instrument of your choice to enhance the performance and get greater rewards. In this modern world it is what else other can someone offer other than singing to market them globally. What other assets do they have?
Question - How difficult was it for a woman to achieve success within the male dominated Music Industry?
Dawn Penn say's - The music business is a male dominated arena. The men always get the most payout. In order for a woman to be success she would have had to be able to project a cutting edge performance, enjoy what she does and be very good at it, meaning doing shows or had a true male friend who was a Producer or someone who genuinely looked out for her as regards what to do in respect of her career. Or she had some divine helper who just liked her and made it happen.
Question - Please describe your experience as one of the first a black Jamaican woman reggae icon attending the BET Awards in Los Angeles in 2013
Dawn Penn say's - The 13th Black Entertainment Awards (BET of 2013 was a dream for me also a Surprise for the Audience worldwide. I considered myself highly blessed and favoured to land a slot on the prestigious Show in Los Angeles. I know I wasn't new to America because in 1994 my hit single "You don't Love Me, No, No, No a remake of the Studio One y Steelie & Cleavie for Heartbeat Records when I was signed to Big- Beat /Atlantic Records- the WEA Corporation had hit the Billboard Charts at Number 77 with a Red Bullet. Under the management of Mark Anthony (Blak Prophetz), BET Television invited them both to the BET Awards 2013 ceremony as a special guest to walk the red carpet along with other A-List celebrities with a performance which took place at the Nokia Theatre L.A. Live in Los Angeles, California. The event consisted of a stunning 'Reggae Segment' hosted by Bobby Konders & Jabba where Dawn Penn performed her hit single You Don't Love Me (No, No, No) in front of other celebrities including Nicki Minaj, Jamie Foxx, Chris Brown and other known A-listers. Performing alongside Dawn Penn were other international reggae stars including Beenie Man, Chakademus & Pliers and Elephant Man. I make mention of Mr. Charlie Wilson, India Arie, Erica Badu, Pharell Williams, Maya- Neyo, Niki Minaj, Trees Reid, Continental Crooks and the list goes on and on.
Dawn adds - Special thanks to the BET Offices in LA, Sure Productions/Digital Jukebox Recordings & the Bull Dog Productions.
Today
Dawn Penn is continuing on the road to success and had recently release her new single entitled 'Chillin'. The video can be seen online which was filmed recently in Jamaica. She can also be seen occasionally on TV in the UK performing songs in collaboration with other musical artists.
---
---
Further information
---
---
---
Comments
No comments posted.